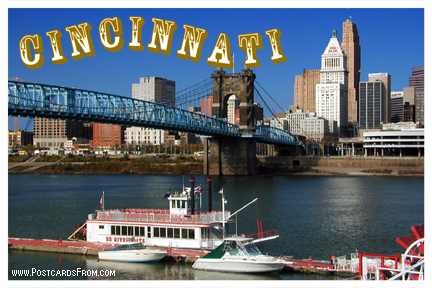 Just got home from a five day trip to my childhood stomping grounds--Cincinnati.
What started the odyssey was my two sisters organizing a surprise birthday party for my mother's 70th birthday. My wife suggested I go, so I did. Glad she did. I owe you one hon.
Hearing my mom proclaim, "Theodore," when she first saw me Wednesday and then seeing her reaction Friday night when she was surprised by 50+ friends at her party made the time and travel well worth it.
On top of all this, I got to eat
Skyline
chili cheese coneys twice, enjoyed
Graeter's
ice cream, watched the
Bengals
on TV with my sister, played and hung out with my cousins,
teed
it up 9 holes with my Dad, attended the
church
founded in the late 1800's by my great-great grandfather, drank
coffee
with a lifelong friend, and oh yeah, ate Thanksgiving dinner with my family.
Wednesday night as I was talking with my family, we reminisced about our grandmother inviting us over to her house and ordering
Frisch's
takeout. My "Grammy" did that a lot, but I hadn't thought about it in years.
You have to leave home, but it sure is nice to go back once in a while and recapture your past.