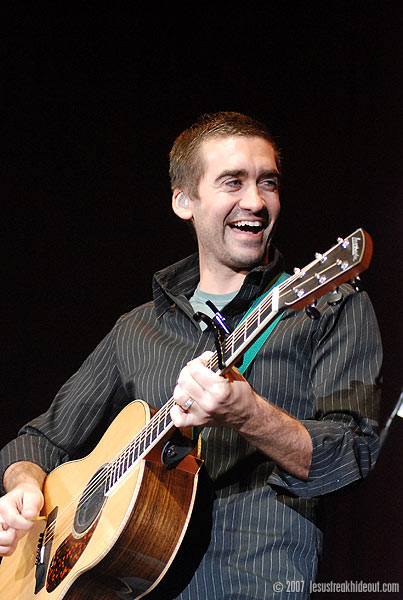 Last night I took my seven year old daughter to see her favorite music artist--
Aaron Shust
. He performed last night in Junction City, KS in Heritage Park, as part of the city's weekend 4th of July celebration.
Shust and his band played a worshipful, laid back set and did some nice interpretations of their songs.
Afterwards, my daughter briefly met Aaron when he came out to visit fans. He autographed her arm, which prompted her say later, "Daddy, I'm never washing my arm again."
The concert was a great capstone to the holiday weekend.